<Previous
Index
Next>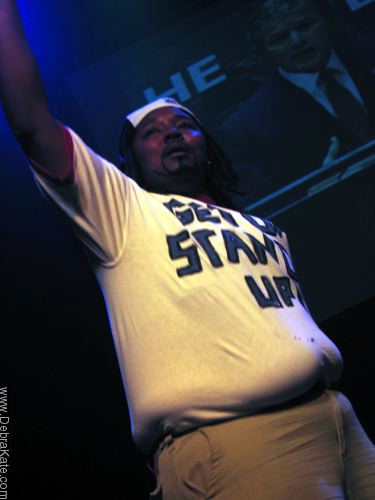 "Get Up Stand Up", Maestro, Great Big 4, Washington, D.C. 2004
"The one idea that people forget is that this is supposed to be a representative government, but somewhere along the line our elected officials have lost their way. We must take a stand, or our rights will slowly be stripped away before our very eyes.

"Here is a fact: if you have an issue that you want your representative in Congress to recognize, it takes only 10 calls to their office to help initiate change."

--Maestro, Washington, D.C.